I've loved camping all my life and have camped in most weathers, but winter camping was something new to try! 
We choose to visit Scaldersitch Farm in the Peak District whose beautiful images I had come across whilst scrolling through Instagram. 
It was so easy to find and we were not disappointed as we drove down the little lane to the entrance of the farm. 
The site is small with only a handful of yurts and tipis. 
We were warmly greeted by the owners of the campsite who gave us a little tour and explained where everything was.  
The yurt we stayed in was so lovely and cosy. Inside was a king size bed, a wood burner (definitely a must for winter camping), a table and chairs with fresh water and a kettle for tea and coffee.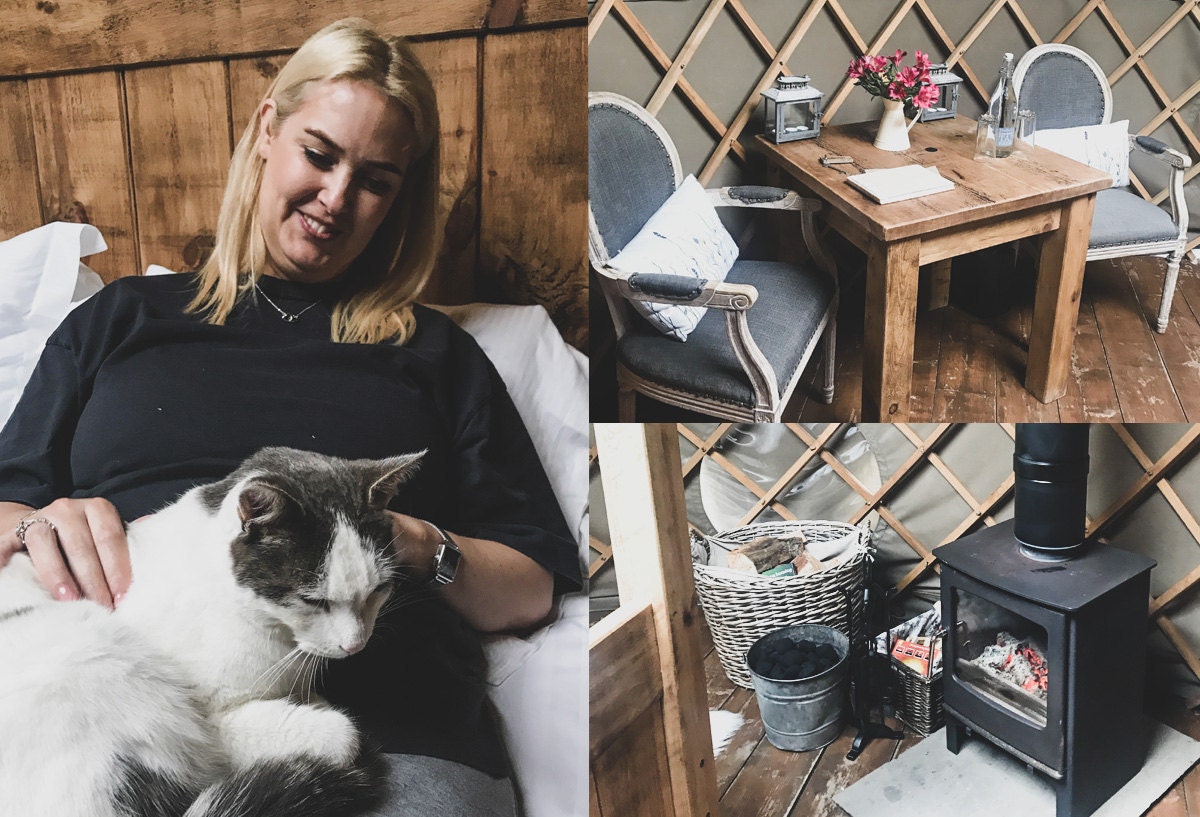 One of my favourite features was the skylight which was perfect for stargazing at night if you are lucky enough to have a clear sky, which we were! 
The yurt was beautifully decorated with floral garlands and fairy lights. There were some lovely touches that really do make all the difference, such as the handmade soap, robes and towels folded into the shapes of swans.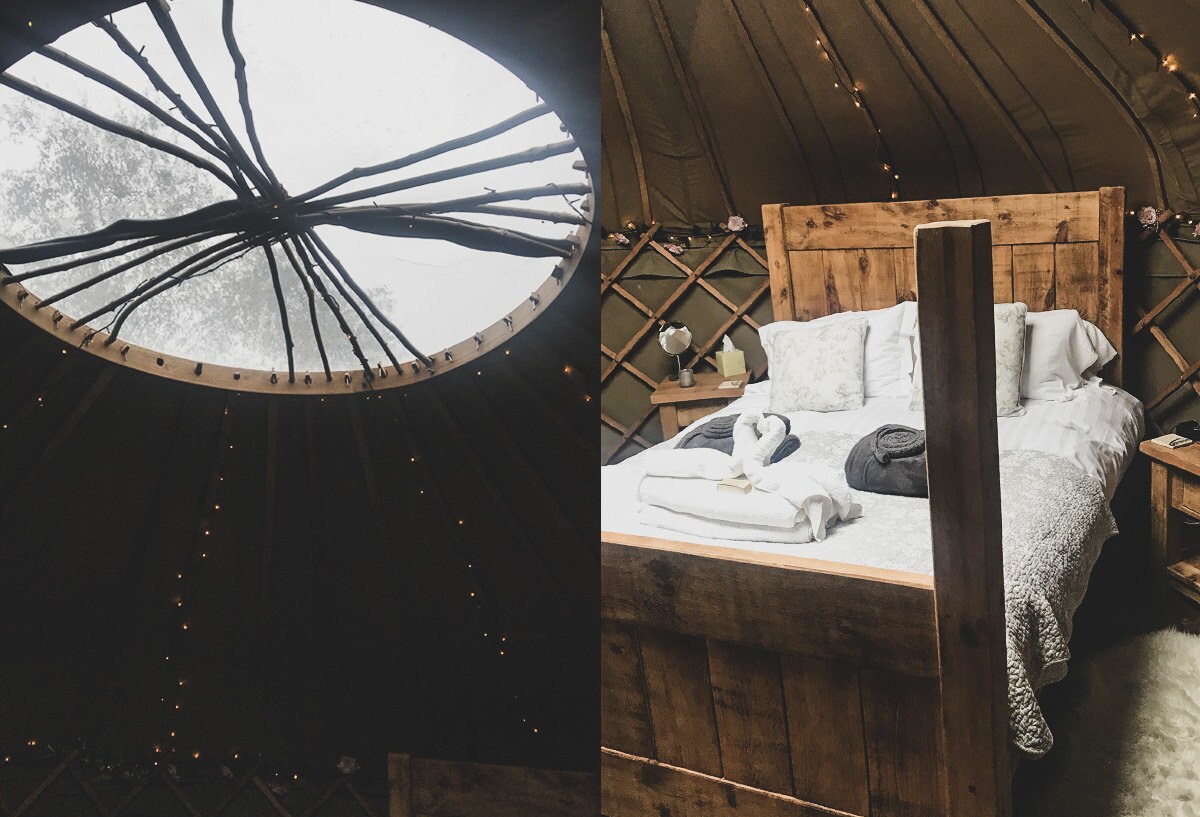 Outside we had our own private wood fired hot tub. It's a traditional wooden style hot tub so it really feels like you're in large barrel! There's a seating area outside too which we didn't use as it was too cold! 
Next was the barn and oh my goodness, I don't know how they managed to make a barn look so beautiful, but they really have! It's serves as a well equipped kitchen with a wood burning stove, fridges and even a dishwasher. Here we found our hamper full of breakfast treats for the morning.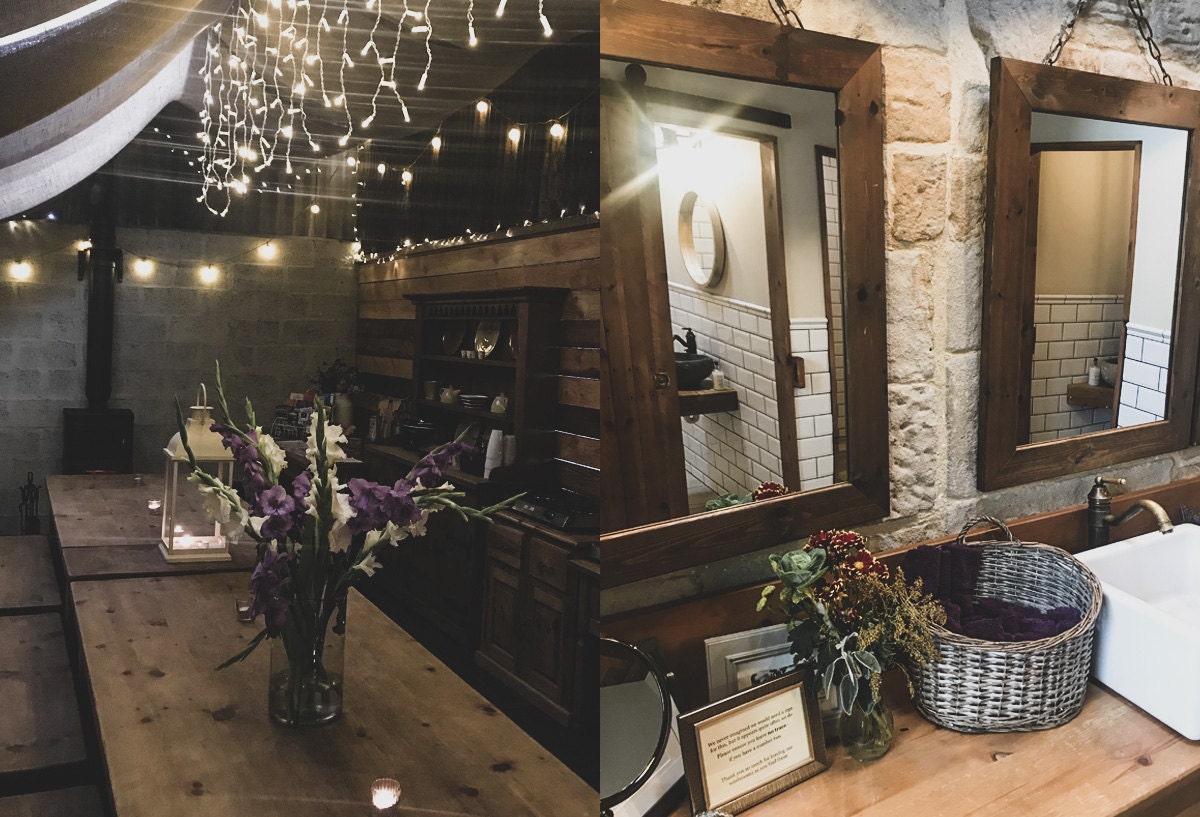 At Scaldersitch Farm even the washrooms are stunning! There's underfloor heating, wet room style shower rooms, a hairdryer and sockets (which I used for my straighteners). There are so many activities to do in the Peak District. We particularly like Chatsworth House and there are some beautiful walks in the countryside. We had supper in the local pub which was a short drive away, you could probably walk it but it was dark and cold (that's winter camping for you!) All in all it was a fantastic trip and I would love to go again.
More Information:
www.secretcloudhouseholidays.co.uk
www.scaldersitchfarm.co.uk