Birthdays are all about surprises right?  Well I can't stand surprises!
It must be the control freak in me, I like to know everything that's going on.
I had dropped hints that an Alpaca Walk would be a fun thing to do. 
So when I found out that my lovely family had actually arranged this as a birthday surprise, I was thrilled!
On the drive over the nerves started to kick in! I found myself hurriedly googling
"What is the difference between a llama and an alpaca?"
I was imagining a camel sized creature being brought out for me to lead for an hour and a half whilst dodging spits!
Well it wasn't like that at all....
(Scroll down for the video)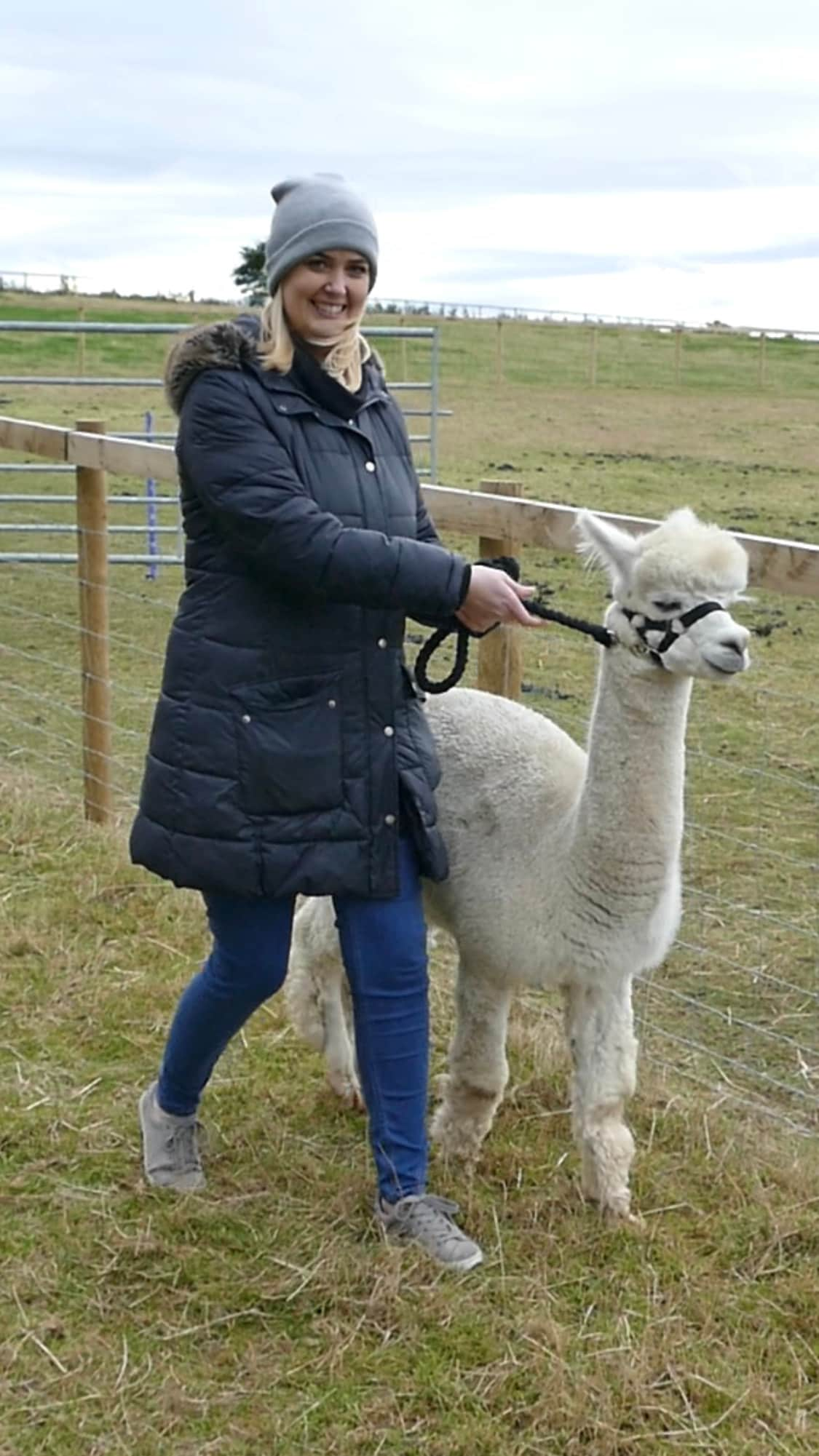 Alpacas are around half the size of a llama. They are the most gentlest of animals.
My alpaca (Dante) was a little flighty and was spooked by the leaves on the breeze.
We all had to speak softly, be gentle and only stroke their necks and sides 
(They don't like you to touch their heads).
Alpacas have the softest fleeces and the most beautiful big eyes!
Debbie the farm owner showed us around, taught us all about how to look after alpacas and kept us in good supply of carrots to feed them on our walk.
We also met a rather determined gaggle of goats (or are they a herd?) which kept us thoroughly entertained!
If you fancy giving it a go then here are my tips:
Dress warmly (we were a bit cold)
Wear wellies (you have to dip your footwear in disinfectant at the start)
gloves would have been handy!
We went to Barnacre Farm near Heddon on the Wall.
Go for it! You'll have a brilliant time!