Needing some inspiration for a new print, we took a trip through the Tyne tunnel to South Shields. We were lucky that the day provided us with a welcome break in the weather. The light was fantastic, perfect for taking photographs. It was cold, but we were wrapped up well so that wasn't a problem.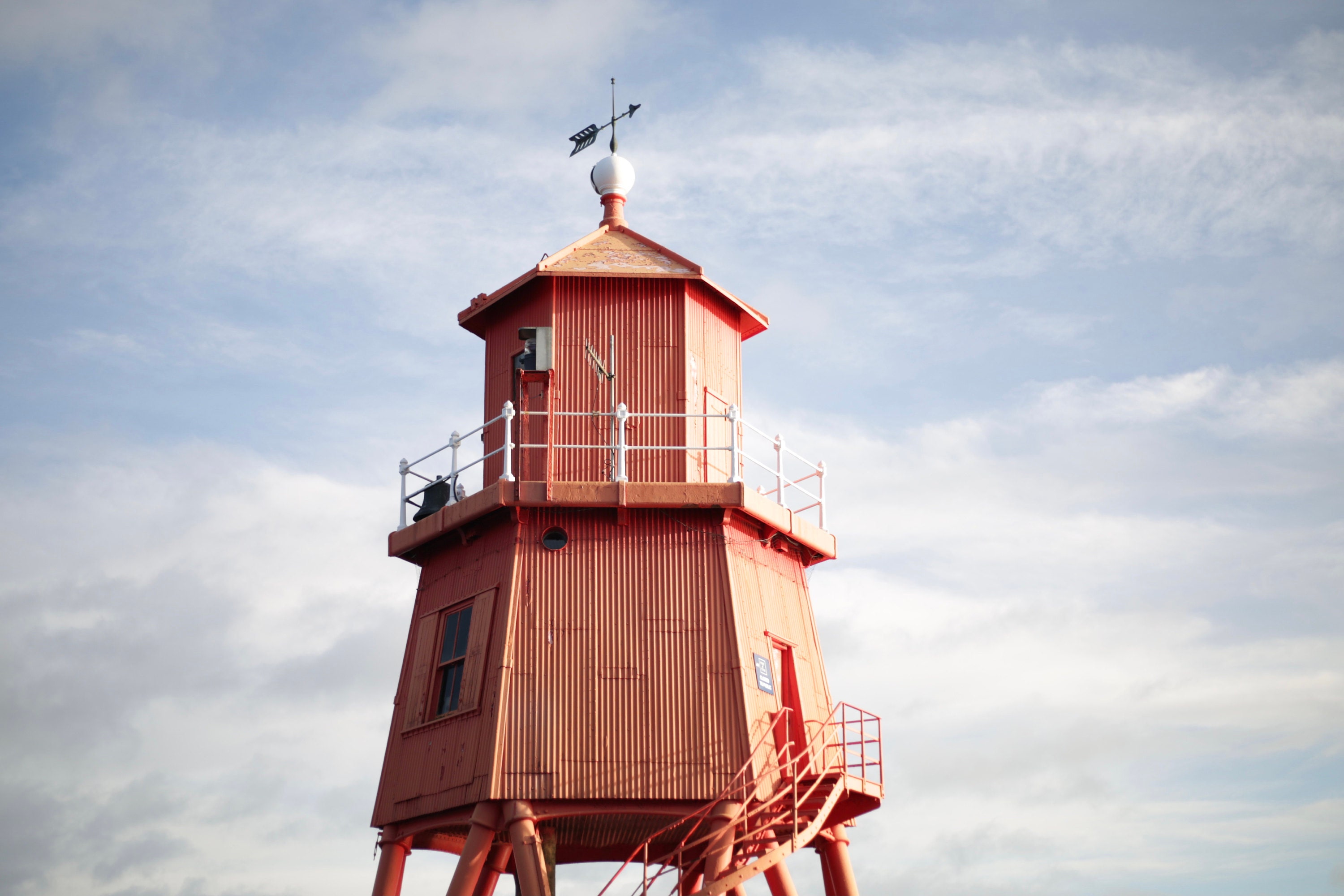 I particularly wanted to visit Herd Groyne and the stretch of coastline, Littlehaven, just south of the lighthouse. For those of you who are unfamiliar with Herd Groyne, it's a unusual iron lighthouse with an hexagonal design. It looks kind of futuristic, but was in fact built in 1882.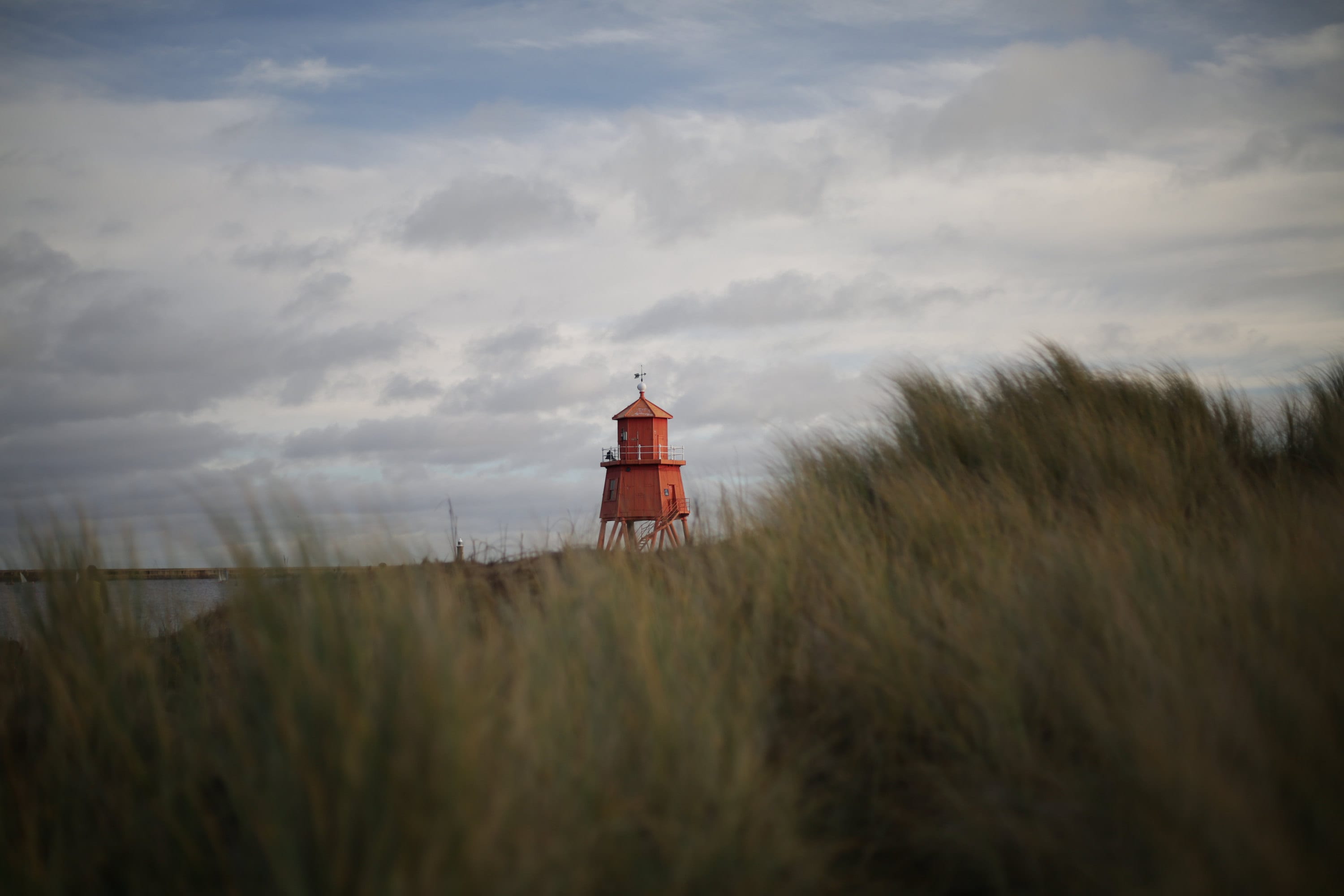 Aiming for just before midday, we were hoping to capture the Groyne in bright light when it appears almost pink in colour. It really is quite an amazing lighthouse that is apparently still in use today. It's very much a landmark of South Shields and would make a perfect addition to our destination print collection.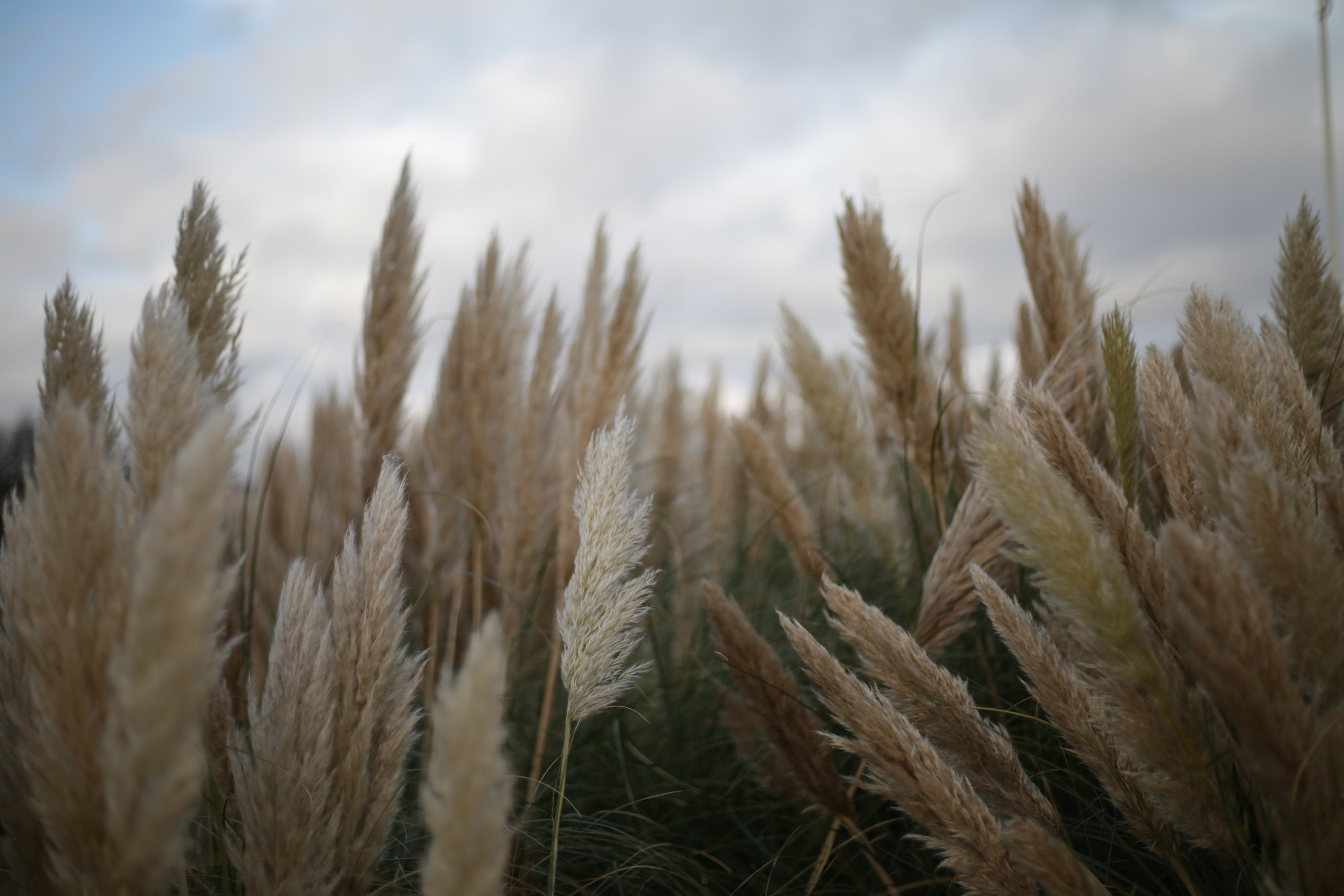 Time to get to work!